IVLP: Advancing Women in STEM Fields
The International Visitor Leadership Program (IVLP) is a international exchange program powered by the U.S. Deparmet of State.
Throughout the year, there are a large number of programs with different approaches: Journalism, politics, environment, education, etc. where representatives from different countries go through a prior nomination process by the embassy of their respective country.
I had the honor to be selected to participate at the IVLP: Advancing Women in STEM Fields, wich took place during October 2019. The main objective of the programis to strenghten relationships among the participant countries and the United States through conferences, fieldtrips, visits, speaker panels and specially curated interactions related with all the proffesional interests of the participant countries, and by doing this, boost numerous initiatives and practices STEAM education related and increase the participation of women in these fields.
An international exchange
Leaders from 27 countries participated in the program: Nepal, China, Cyprus, Albania, Morocco, Poland, Thailand, Georgia, Costa Rica, Chile, Armenia, Colombia, Tanzania, Gambia, Jordan, Russia, Bahrain, Greenland, Ivory Coast, India, Portugal, Turkey, Namibia, Pakistan, Bangladesh, Ukraine and Mexico.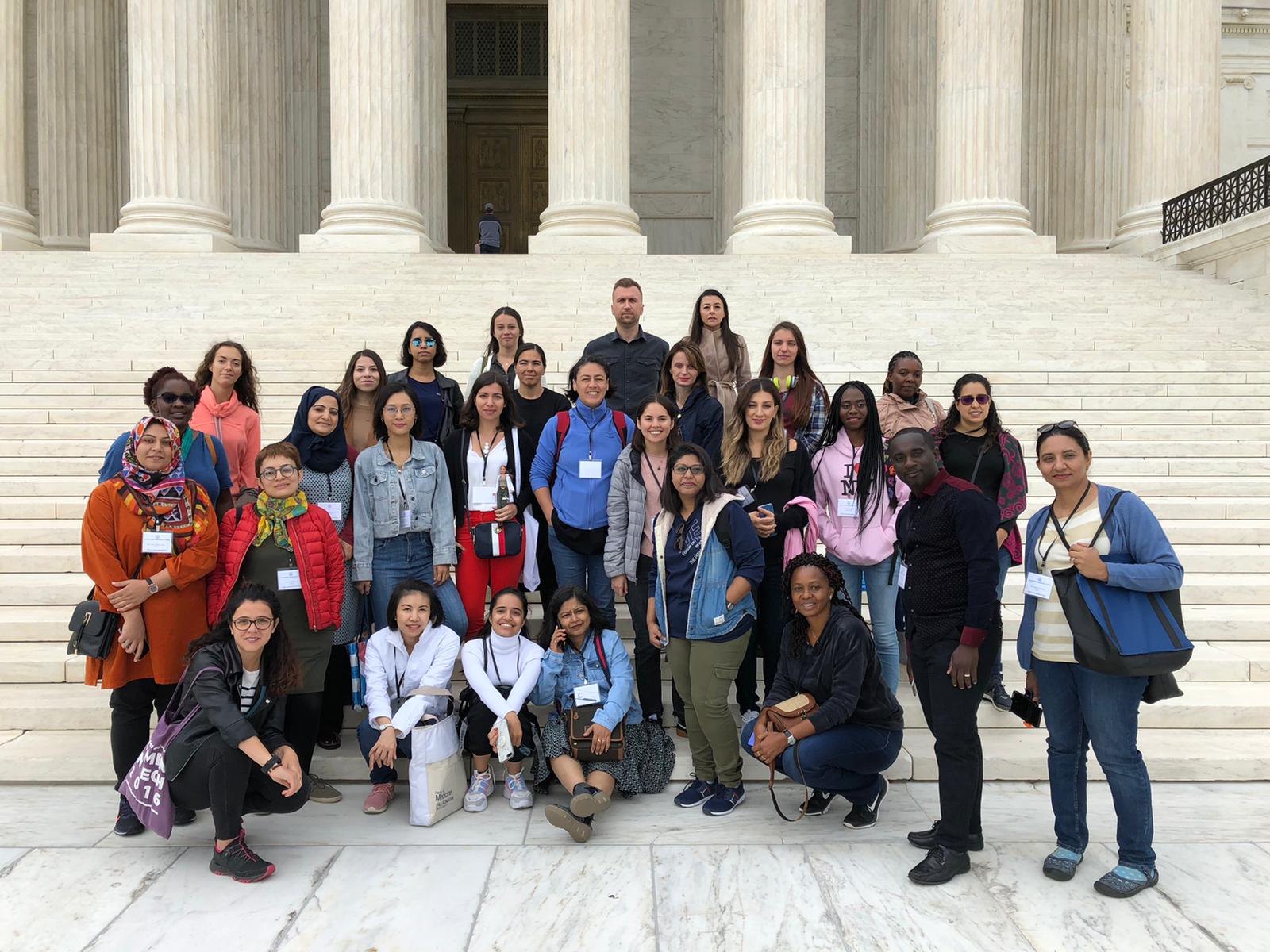 Throughout the trip, we were accompanied by 5 incredible mentors with a lot of experience in international programs, who kept the agenda for each visit, tried to clarify all our doubts and were always open to learning about other cultures and new experiences.
During 21 days we shared many adventures, discovered new practices related to STEAM education and traveled to different US states together.  But above all, we learned from each other, since each participant had a very outstanding professional and personal profile, everyone's openness and willingness to share created significant links between ourselves and our countries.
In the following section, I'll share more about the visits, content and some highlights of the adventure:
Washington, DC / October 5-10, 2019
Public policies, research and decision making at the national level
What a better iconic historical place than Washington, DC to start our journey? The program started at the U.S. capital city. The focus of the visits, talks and conferences was public policy and research to promote STEAM education from a macro perspective (national level).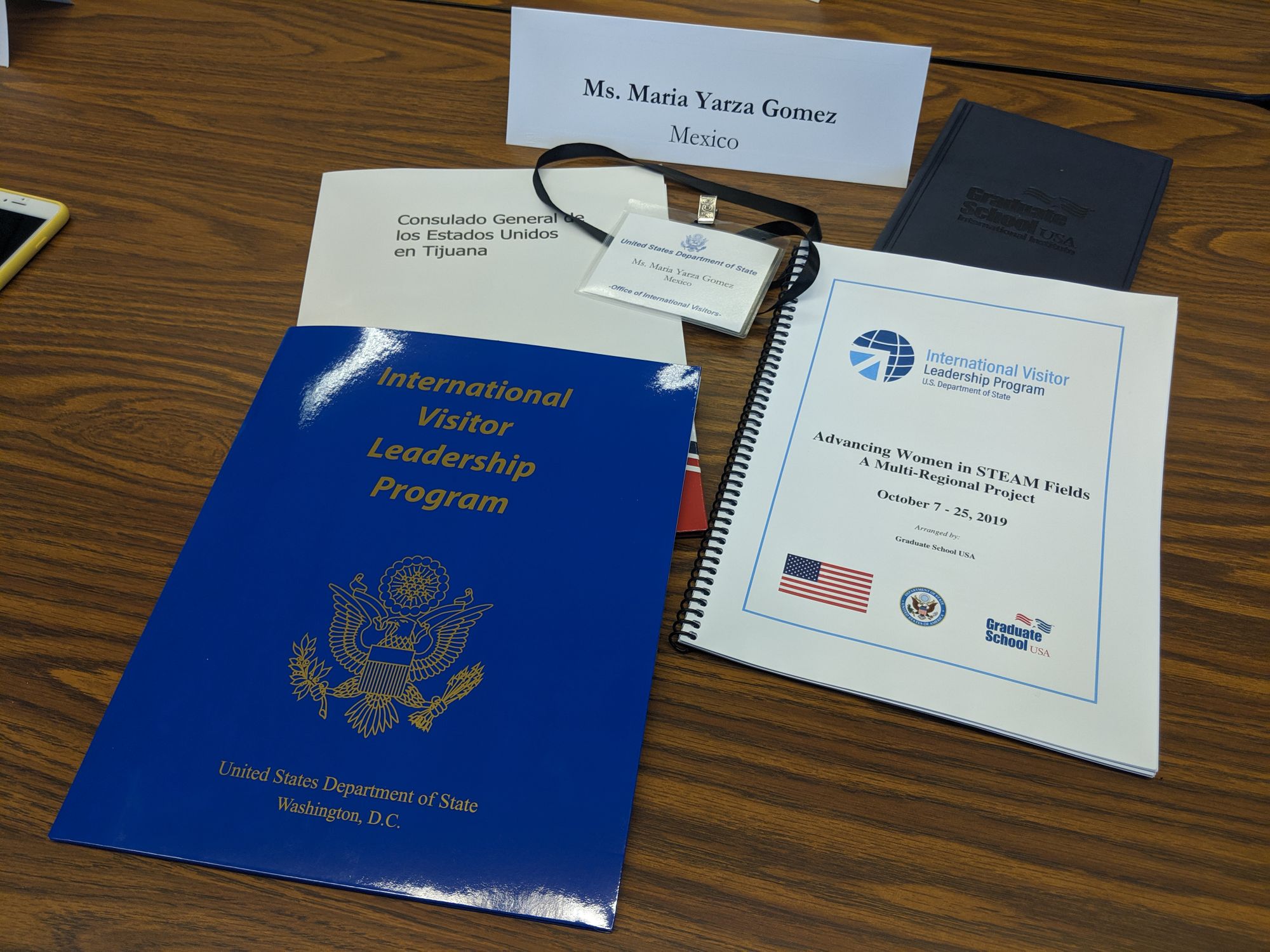 We visited Georgetown University, where we attended a lecture about federalism and democracy, wich led to a better understanding of desicion making at a national level and the current state of the United States.
Another significant visit of the trip was to the National Science Foundation (NSF), where women representatives from the institutions of the National Institute of Standars and Technology (NIST), STEM Engagement NASA y NSF presented a panel on the relevance of STEAM programs in different organizations and how by involving more women on these issues, generate positive changes on a large scale.
The next stop were the American Geosciences Institute, AAUW of Washington State y Smithsonian Science Education Center. Where the leaders of the institutions shared different perspectives and significant actions on how to generate innovative content and programs to promote the participation of women in STEAM and achieve changes at the macro level.
"Anything can be accomplished if we don't care who gets the credit" - Allyson K. Anderson. Executive Director @ American Geoscience Institute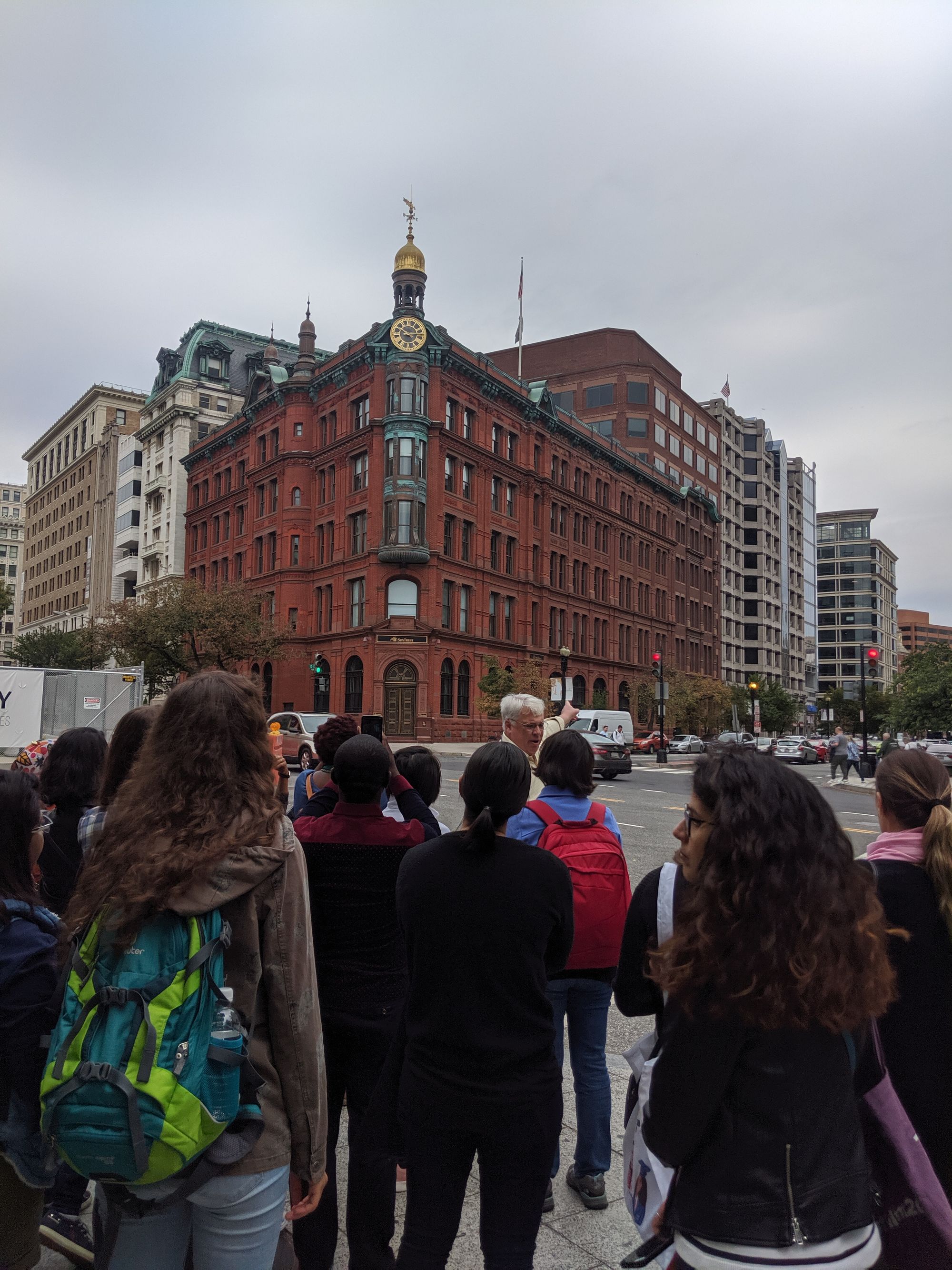 Seattle, Washington / October 10-16, 2019
Innovative Tech Companies, Startups and STEAM Education
For the second stop of the trip, we flew to the west side of the country and we got to Seattle. This visit was a big contrast compared to the first part of the trip, since the city stands out for its commitment to promoting the development of innovative women, as well as a very great need to develop talents for technological areas and close the gap between academia and real needs of the industry.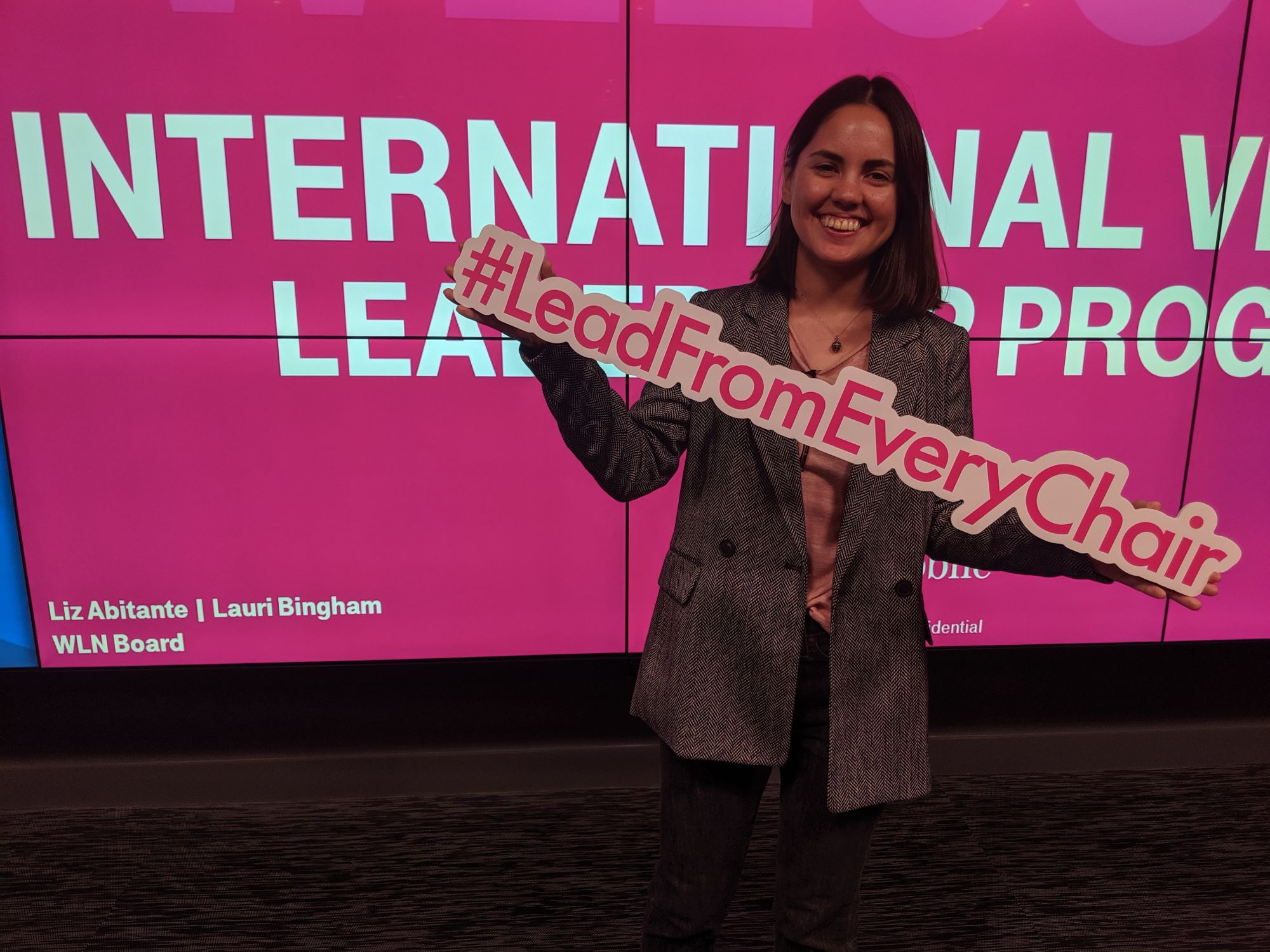 We visited different organizations, initiaves and tech companies like  T-Mobile, Ignite, Girls Rock Math Camp, Seattle Art Museum, AAUW Tech Trek y Ada Developers Academy.
Equity and inclusion in company policies, creative and innovative thinking development, mentoring, collaboration between non-profit, public organizations, the corporate sector and education stood out among the topics discussed during our visit.
"Women are the heart of society" - Cathi Rodgveller. Ignite Worldwide Founder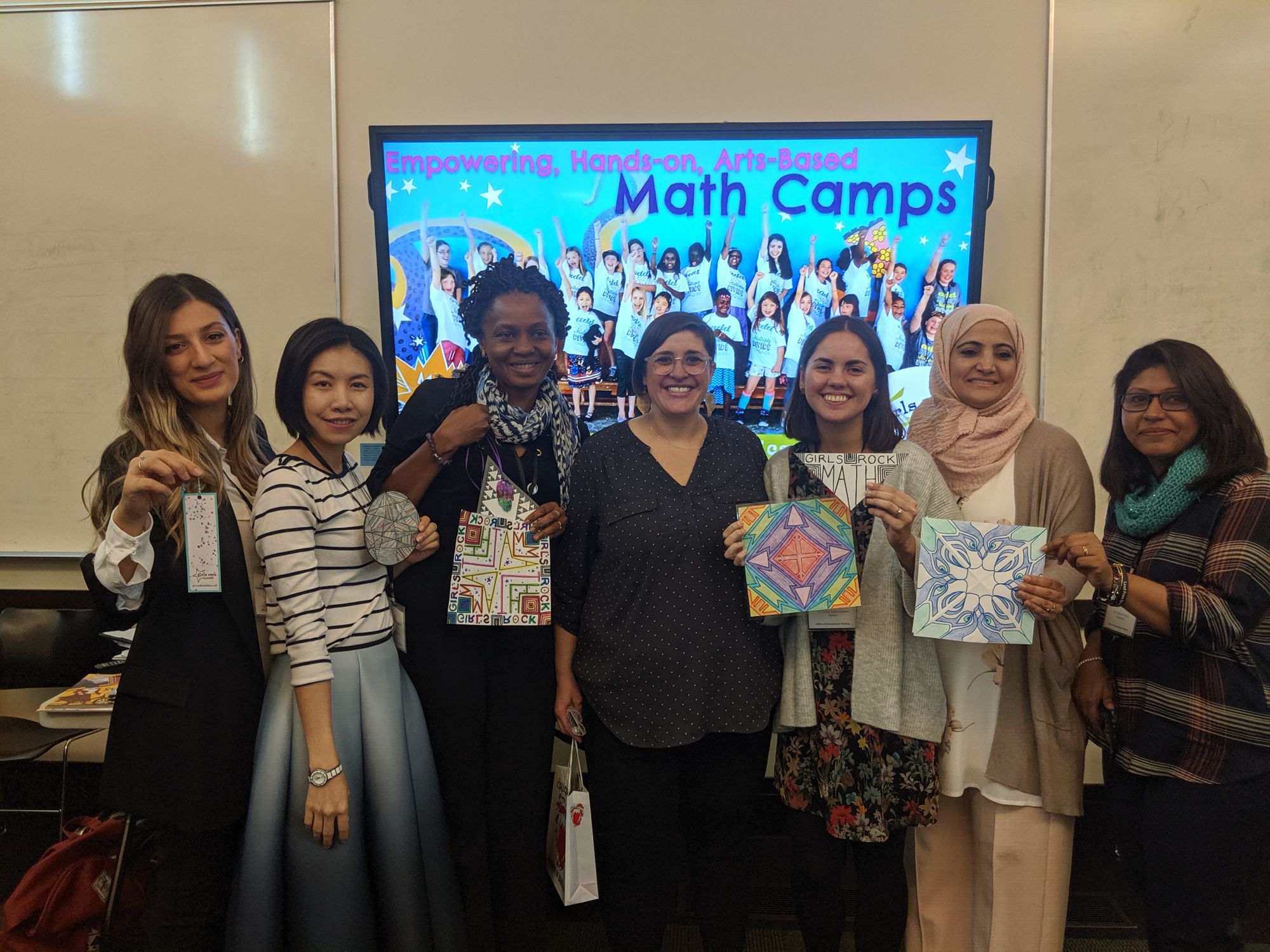 Kansas City, Missouri / October 16-19, 2019
Design thinking, problem solving and Arts integration
As the next stage in the program, the group of participants was divided according to their professional experience and work area, forming 5 different teams. Each team visited a different state, which stood out for the profile of each group. The focus of this visit was to get to know a representative city of the United States, and to experience the culture, traditions and development of STEAM education at the local level.
Kansas City is recognized for seeking to build an enriching ecosystem to advance the participation of girls and women in STEAM fields and foster creative thinking and problem solving through the integration of art and technology.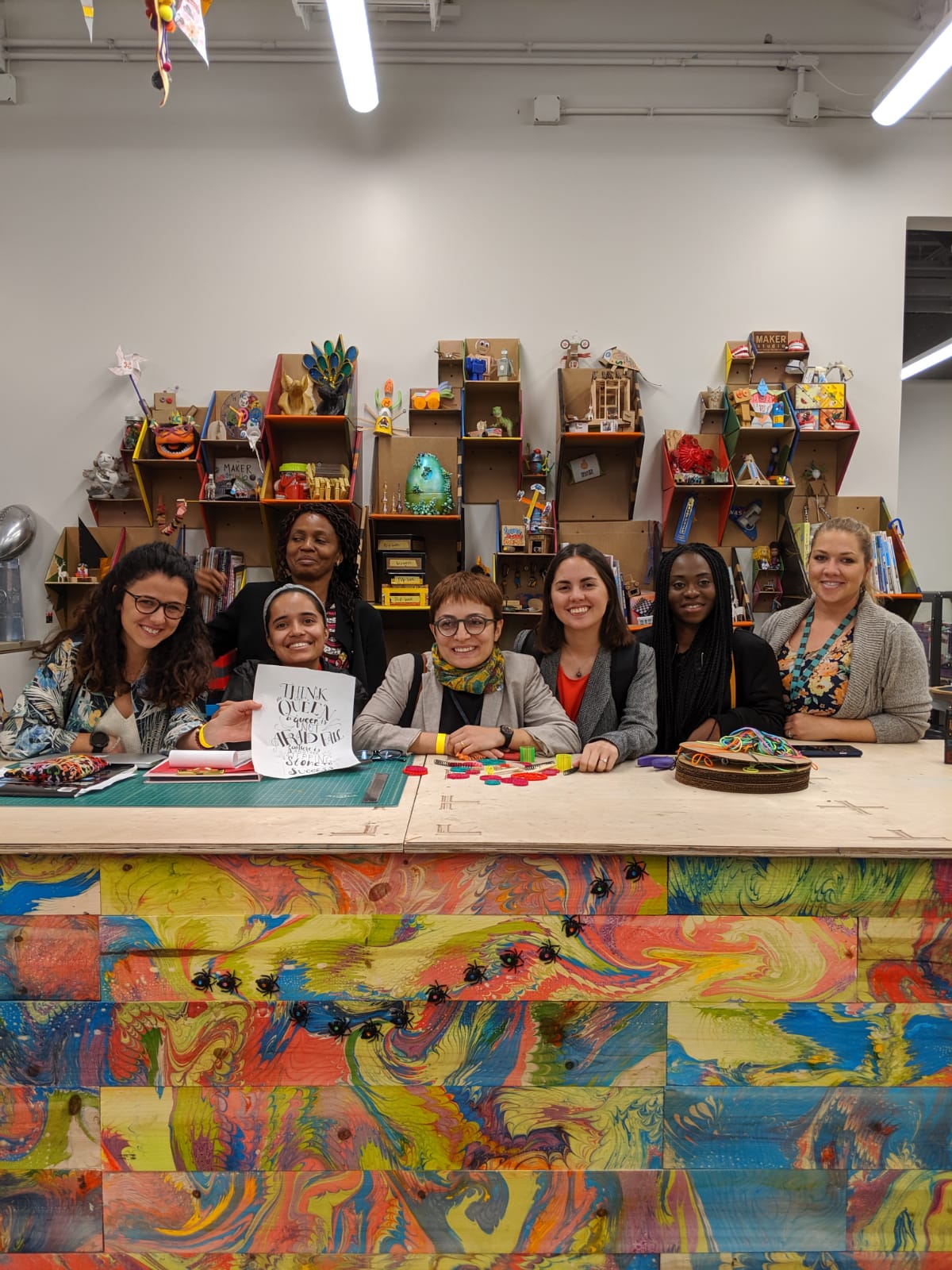 The visits were remarkably hospitable and warm, always open to share about their culture and good practices. We visited STEAM Studio, Science City y St. Teresa's Academy  where we learned the importance of the relationship of STEAM education with companies and local problems as a mechanism of action to promote the development of a region and about their proposals to integrate the Arts in all their educational practices.
"In our programs we seek to be conscious and intentional when integrating real experiences in teams that participate in competitions and events. So girls have a voice when they get to college " - St. Teresa's Academy
A very special activity in Kansas City was "Home hospitality" where we visited the home of a local family, and they kindly prepared a delicious dinner for us and shared their afternoon and traditions with us.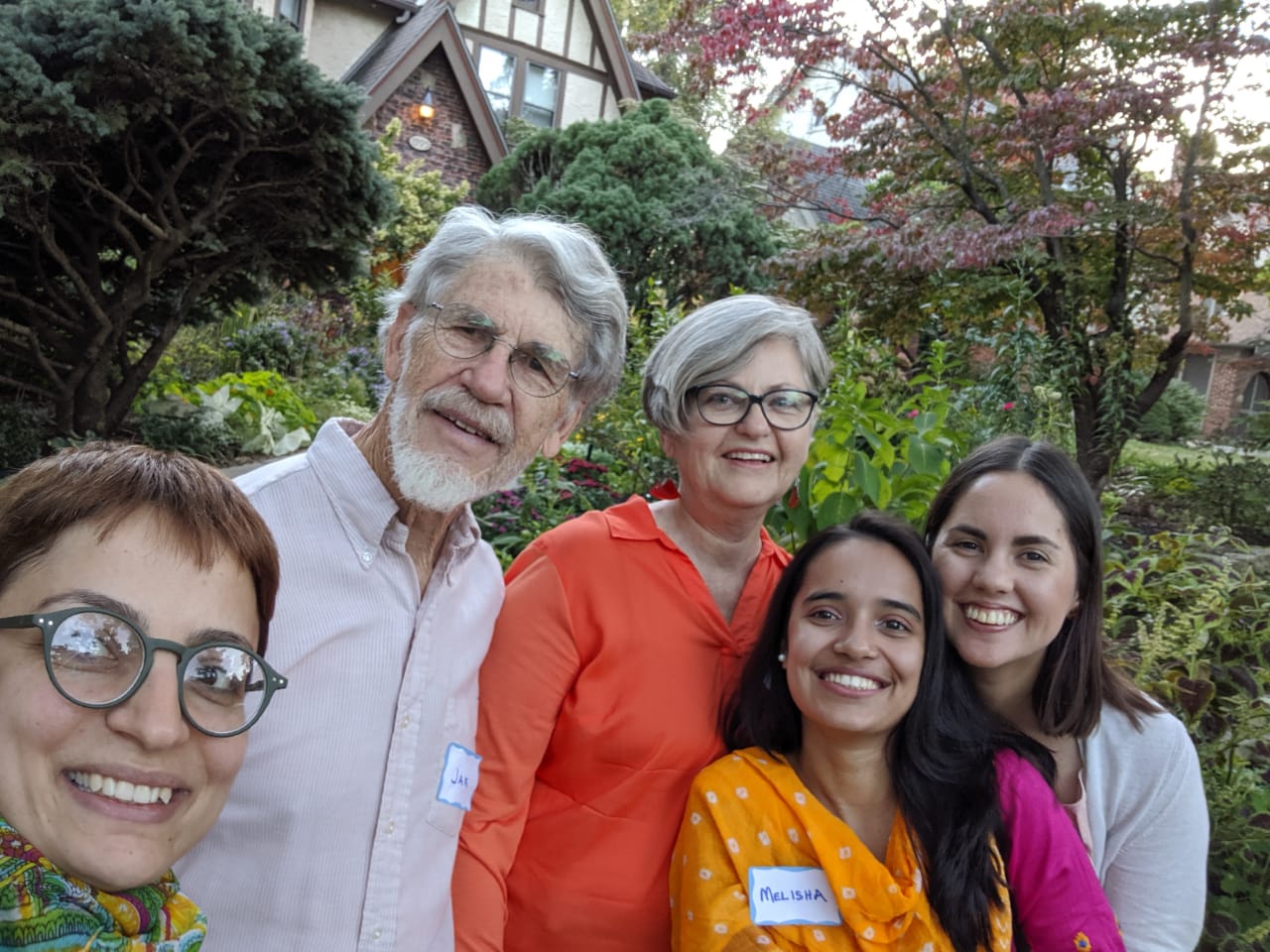 Boston, Massachusetts / October 19-23, 2019
Promotion of women in STEAM at the state level and higher education
After an dream experience in Kansas, we reunited with the entire group in the city of Boston. A city recognized for its quality of educational offerings and a large percentage of women actively participating in the workforce.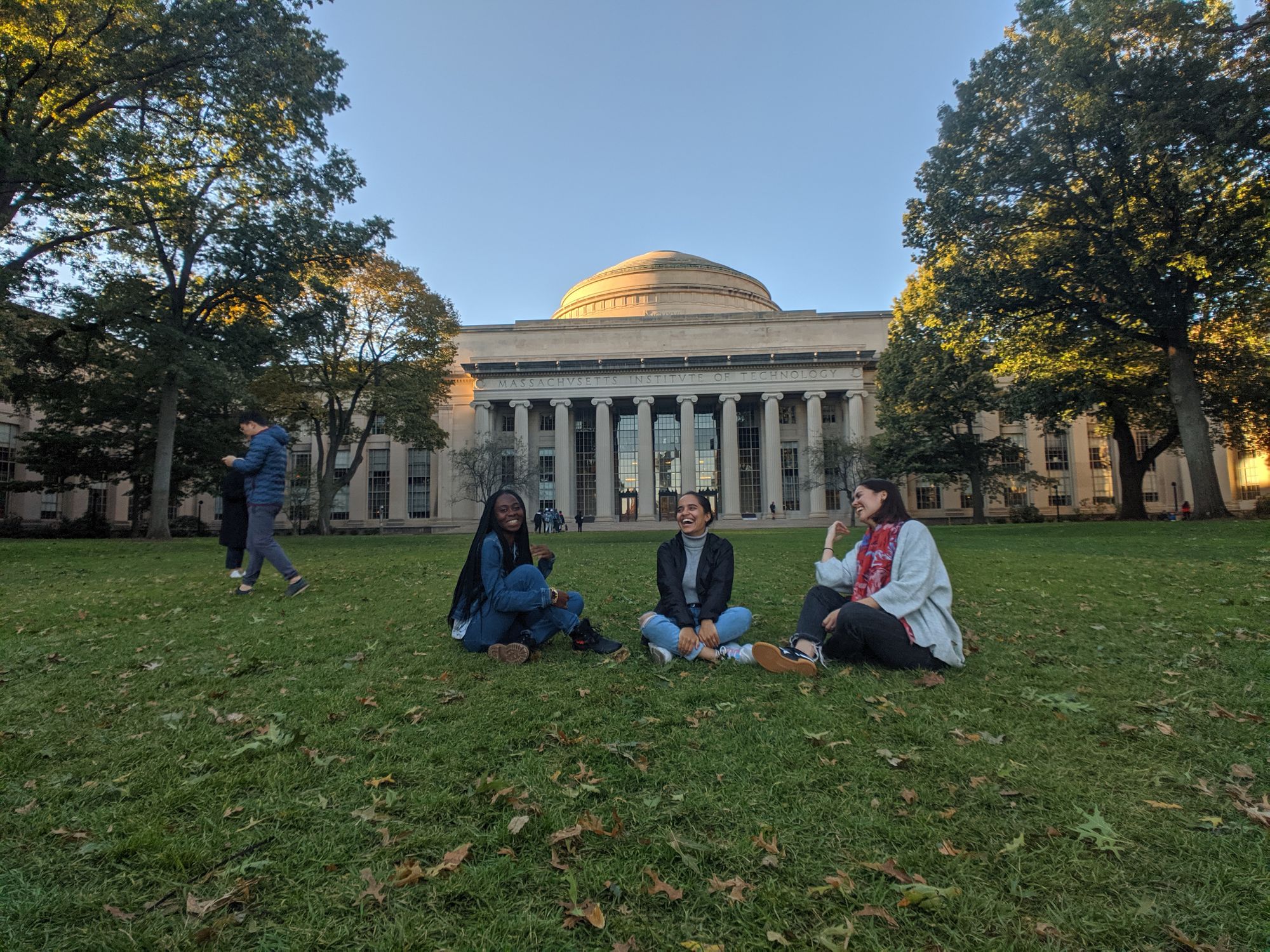 During our stay in Boston, we learned about numerous programs promoted by the public and private sectors to promote inclusion and gender equality. At the state level, emotional education and equity are a priority, and it is reflected in all its practices, especially in the educational offer prior to university and with specialized training at all levels.
We visited Simmons University, The FAB Foundation, Women Entrepreneur on Science and Technology (WEST), Boston University y Girls Scouts of Eastern Massachusetts.
"Create a culture that encourages fun. If people are happy, they will be more creative." - Sandra Glucksmann, WEST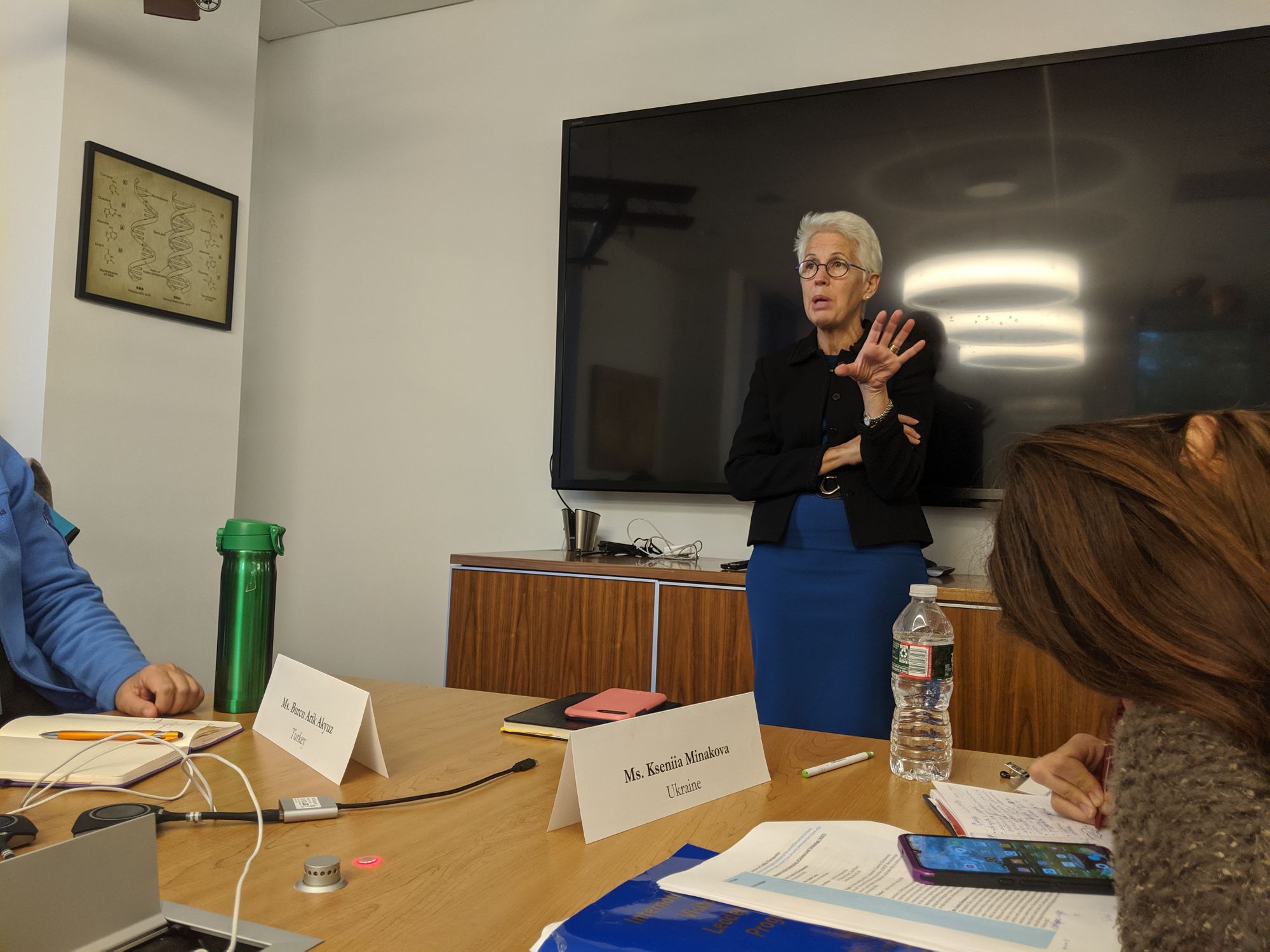 New Orleans, Louisiana / October 23-26, 2019
State level collaborations to empower sudents and teachers
The last stop of the program was in New Orleans. Here we were able to see how academic institutions and non-profit organizations create opportunities for girls and women to meet and experience different STEAM disciplines through collaborations and mentoring at a state level.
We visited Ursuline Academy and The National WWII Museum, great examples that despite not being a state with great economic development and having many infrastructure deficiencies, with great creativity they manage to promote quality programs and state collaborations that involve the entire community and thus promote that girls and young women discover and experience disciplines related to STEM and aspire to professional development.
"STEAM empowers girls. Experiences outside of the classroom give them safety and exposure." - Ursuline Academy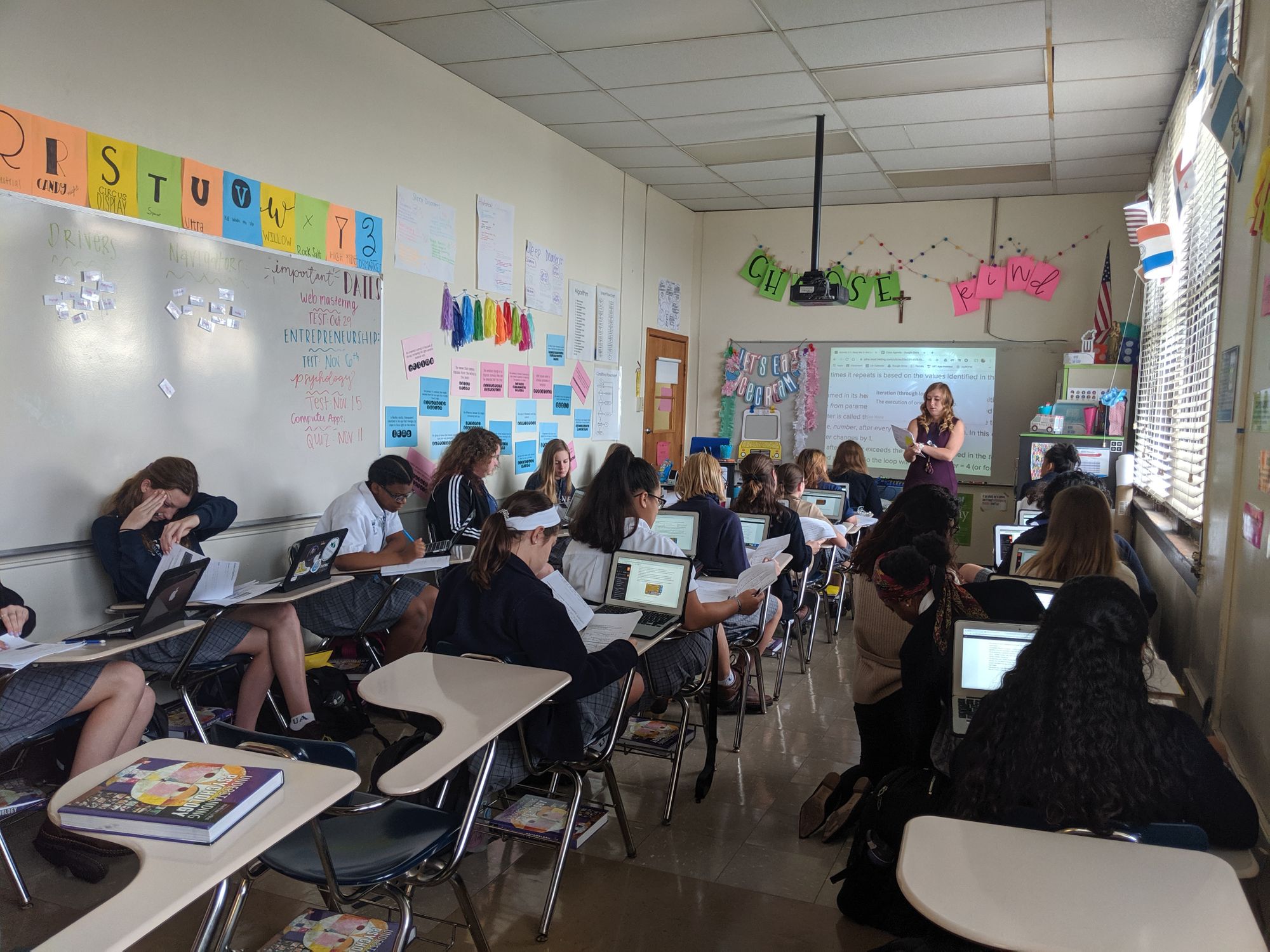 The trip came to an end with a brainstorming and strategic planning session, followed by a participation certificate ceremony and a festive boat trip along the Mississippi River.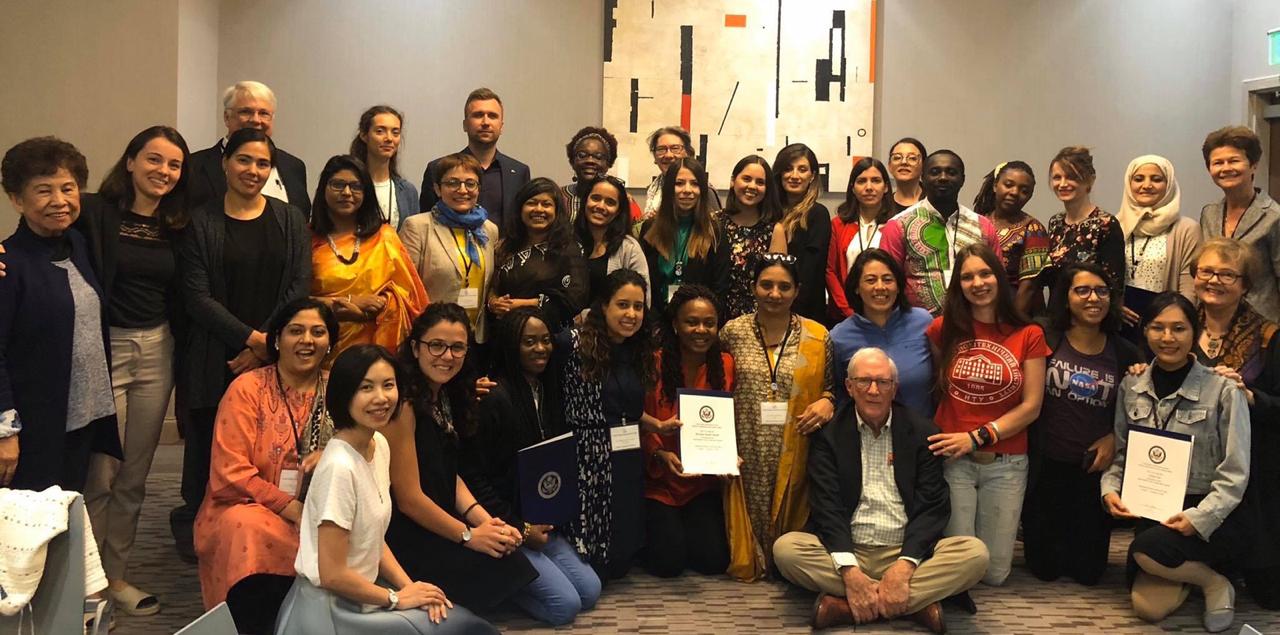 Shared happiness
Despite the fact that this trip came to an end and the whole group returned to their respective countries, sharing this experience created strong bonds of friendship and newprofessional relationships. It is the beginning of many new projects and collaborations at the international level.
Without a doubt, this experience gave me a new perspective towards my work, education, Mexico, new amazing practices and different cultures.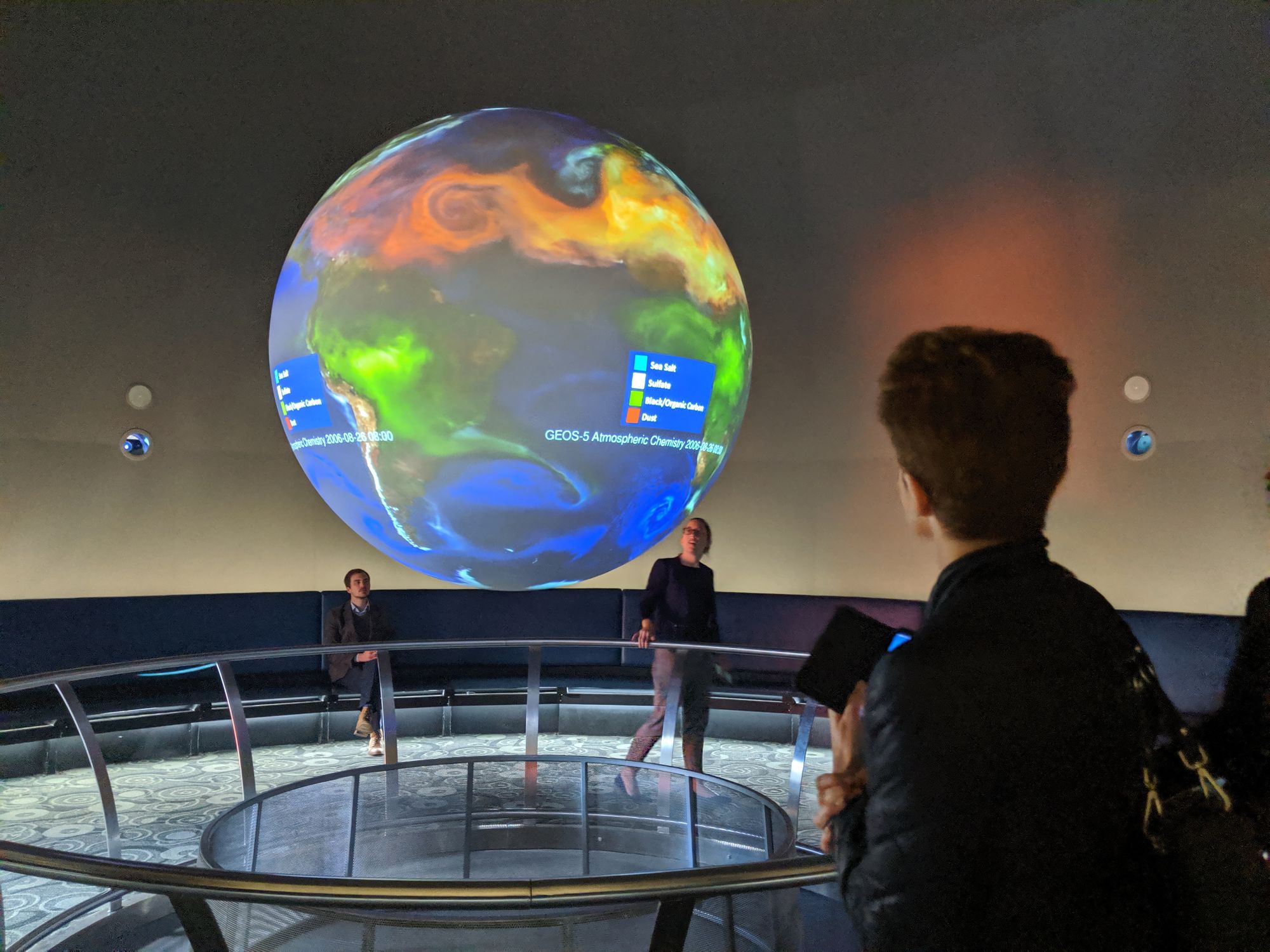 The biggest problem in education, whatever the condition: infrastructure, innovation, personnel, resources and context, always falls on the most basic aspects of interaction and values ​​of the human being with their environment. Visiting the country from east to west and north to south, the concerns and priority issues did not change: gender equality, inclusion, multiculturalism, new technologies, critical thinking, collaboration, values ​​and future job offer.
But it all comes down to the following idea: It is of utmost importance to consider the practice of values, soft skills, and empathy for the world around us in our study plans and formal or informal education practices, whatever the context. Only in this way will we be able to empower boys and girls, and create a positive change in the future leaders of our countries. STEAM is an excellent means to achieve this.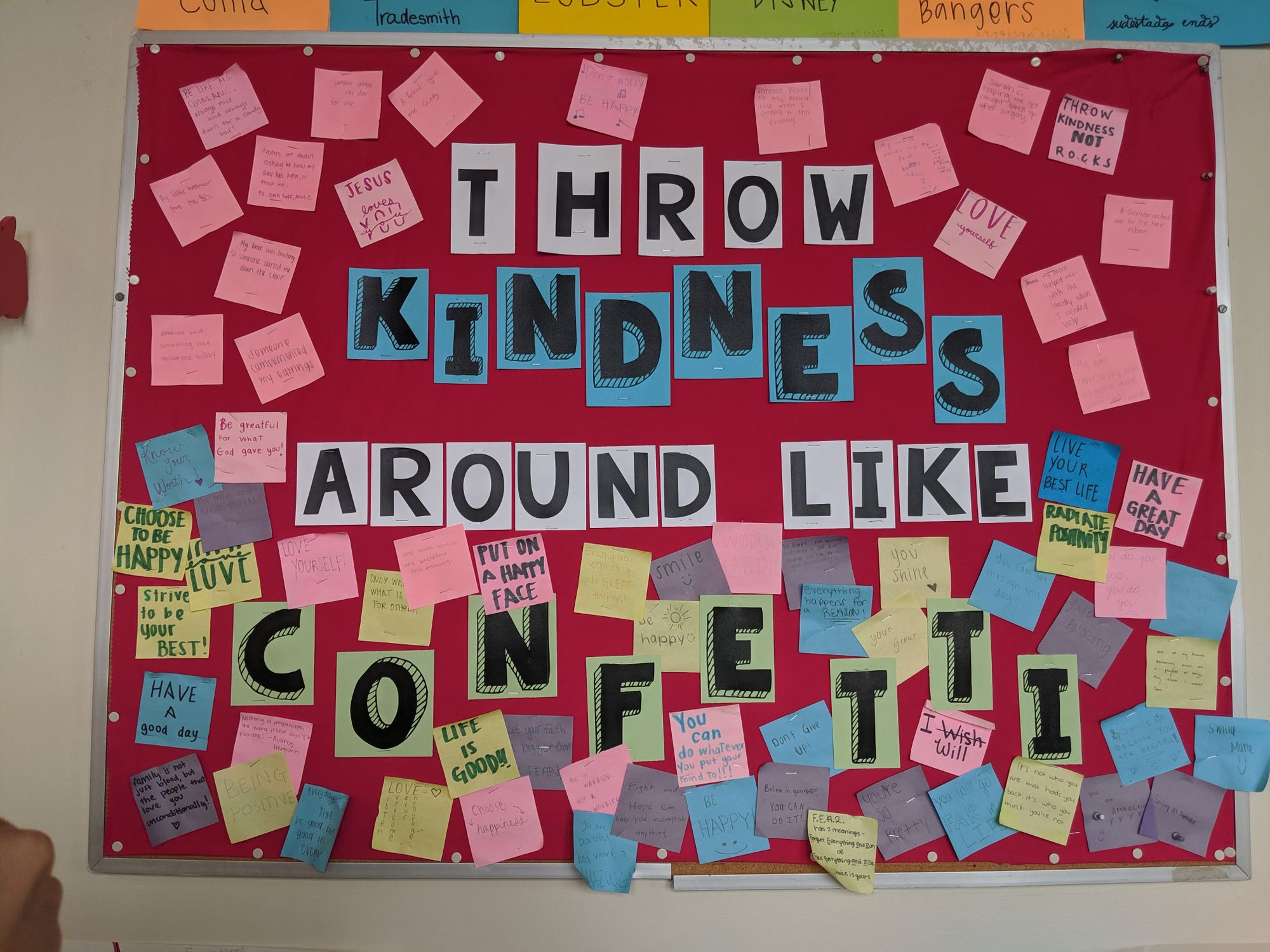 STEAM education concerns us all. Public, academic, private sector, companies, parents and professionals in any field. Because a well-educated country will improve its quality of life and narrow the gaps of current global problems.
The multicultural group that participated in the IVLP: Advancing Women in STEM Fields program, formed by teachers at high educational levels, outstanding professionals in innovative technology companies, entrepreneurs and leaders in different fields ... From 22 to 55 years old, some of us at the beginning our professional development, others with a lifetime of experience, many of them mothers ... They are all a great example of human beings who seek to change the current condition of education through admirable and innovative practices and with a great heart. It was an incredible experience meeting them.
Infinite thanks to the Consulado de Estados Unidos en Tijuana for believing in me and to the Departamento de Estado for this honorable opportunity. You can be sure that my happiness and learnings will be shared.